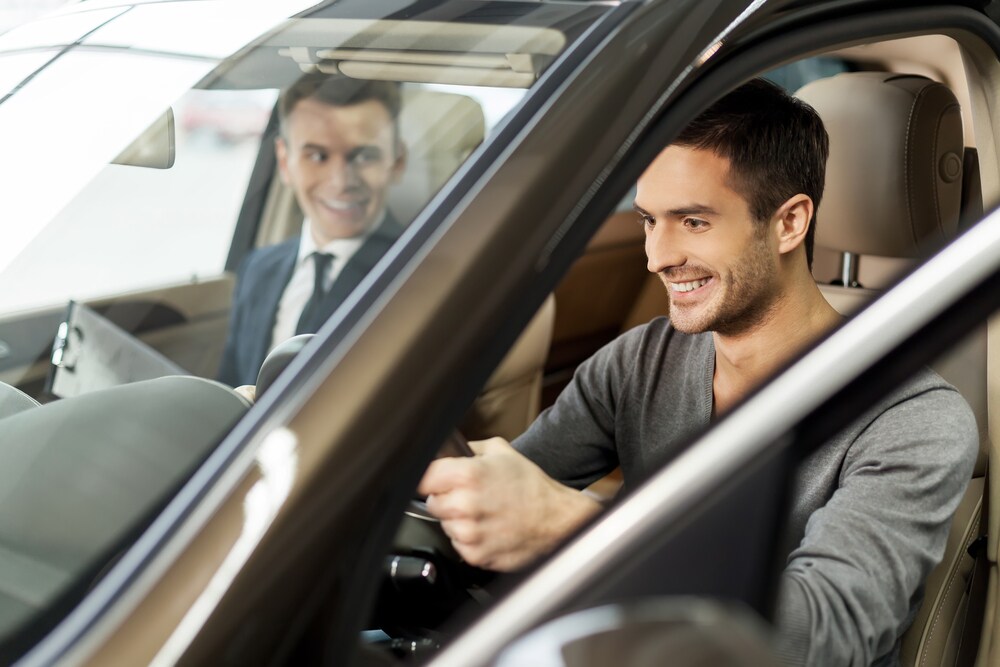 Most people wouldn't buy a house without taking a tour or purchase a gown or tux without trying it on. Why not? It might not be the right fit!
The same can be said for cars. Even if you've been eyeing a particular Mazda for weeks, you want to be confident in your decision. A test drive is an excellent way to assuage any doubts and make sure the vehicle you have in mind is the one for you.
Test Drive Checklist
When you test drive a vehicle, you can witness how it operates and experience how it handles for yourself, which can be much more informative than a simple picture or seeing it on the lot. We encourage you to investigate all of the following when you go for your test drive.
Appearance
Inspect the color of the car and make sure it looks the same in person as online.

Verify that you like the look of the fascia and trim.

Confirm what type of upholstery you prefer.
Handling
Make several turns to ensure they are smooth and that they turn radius is adequate

Experiment with the brakes to see if they're sensitive and responsive

Pay attention to the feel of the steering wheel and the road.

See if the vehicle accelerates and decelerates quickly enough

.
Visibility
Adjust the mirrors and see if you feel comfortable with the level of visibility.
Try the rear-view camera as you are reversing.
Take a test drive in the evening to examine headlight function.
Technology
Familiarize yourself with all the tech options, like the GPS and infotainment system.
Plug in your phone or connect via Bluetooth.
Try out advanced security features, keyless entry and push button start.
Personal Fit
Measure the width and length of the vehicle and compare it to the size of your garage or parking space.
Bring any frequently used items, like car seats or bikes, to make sure they fit in the vehicle.
Chances are, you will love your new Mazda. However, if the model you test drive does not check off every box on your wish list, bring your concerns to one of our team members. We can help you find an alternative that better meets your criteria.
Book Your Appointment
If you are interested in test driving a new or pre-owned vehicle at Neil Huffman Mazda in Louisville, we invite you to fill out the form below or call to book an appointment. This allows us to find your desired vehicle in advance so you don't have to wait.
When you arrive for your appointment, we will have your Mazda ready for you, and a member of our team will be there to assist you and answer any questions you may have.
Enter your information below or call us at 888-433-0652 to get started.